The Big Idea Business Plan Competition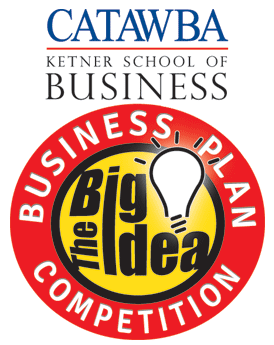 Hannah Davis, Writer
March 19, 2014
Hang on for a minute...we're trying to find some more stories you might like.
A new competition has sprung up in Rowan County for any one above the age of 16 who has a business idea that they wish to pursue. Competitors may work as a team or individually but they must be in high school, college, or an adult in Rowan County. High school teams and individuals are required to have a teacher sponsor in order to participate. Judges will select the top three business plans in each category (high school, college, and adult) to go on to the next level and all the participants who do not make it to the next level will get a certificate of participation.
The winners will be assigned a mentor who will help them expand their business idea and help them create a Business Model Canvas (abbreviated business plan) and a two to three minute video pitching the business idea. These plans and videos will then go through another judging process and be ordered into 1st place ($1,000), 2nd place ($500), and 3rd place ($250) for each division.
All of the finalists will then attend an awards ceremony on April 30th, 2014 in the Tom Smith Auditorium which is located in Ketner Hall on Catawba College's campus. This event is open to the public and begins at 6 PM.
Participants must register and submit a broad summary of their business concept online at http://catawba.edu/bigidea
Registration ends March 21st.