Hidden Figures Hits Tinseltown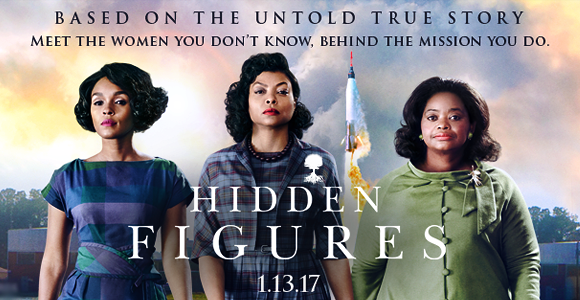 Bri Hodges, Writer
February 13, 2017
Hang on for a minute...we're trying to find some more stories you might like.
Wednesday night, Catawba and Livingstone students attended a "Movie Night" at Tinseltown, here in Salisbury. President of the Black Student Union, Junior Alexis Beverly explained that this event had been planned in December in partnership with Livingstone.  Movie Night was free for all college students who had signed up to see the film, Hidden Figures. About one hundred fifty-five students were in attendance. "Hidden Figures was the perfect way to kick off Black History Month" Beverly said.
Hidden Figures is about the untold story of the African American women who helped NASA win the Space Race in the 1960's. The film highlights NASA mathematicians, Katherine Johnson played by Taraji P. Henson, Dorothy Vaughn played by Octavia Jones, and Mary Jackson played by Janelle Monae. Hidden Figures shows the struggle of minority women during the 1960's, a time in America where African American women did not have the same opportunities as males in their career field. Johnson,Vaughn, and Jackson are  pioneers that paved the way for women and minorities today.
After the film, several students agreed that they would recommend this film to a friend. Beverly talks about her favorite scene in the movie, when the director of NASA's Space Task Group, Al Harrison walks to the segregated bathroom 30 minutes away from their sector where Katherine had to go to every day during work and he knocks down the sign labeled "for colored" symbolizing his disfavor for segregation in the workplace. Hidden Figures was "an amazing and empowering film that gave our generation a great insight of black history," said Deep Dave, a junior business communications major at Catawba. Students at Catawba can look forward to more events sponsored by the Black Student Union this month including: Poetry Night (February 7th) , Daishiki Day (February 15th)  and A Taste of Africa Dinner Night ( February 22nd) .