The Biltmore Estate was originally built as a vacation home for business tycoon, George Vanderbilt and his wife Edith. Laying on 125,000 acres in the Asheville mountains, this estate is the largest privately-owned home in America. When George died in 1914 the estate became open to the public and the rumors began that the owners' ghosts might still be lurking around. With several sightings in the library and heard in the now-empty swimming pool. 
It is said that in life, George Vanderbilt had a habit of retreating to his library when he saw a storm approaching over the mountains. Perhaps his ghost has the same tendency because it is said, by many who work at and tour the estate, that a shadowy figure will pass through the library when a storm is approaching. Several have come to believe it to be the ghost of George Vanderbilt. Others have claimed to have heard a woman's voice whisper the name "George" while in the library, presumably the ghost of Edith Vanderbilt. There have even been reports of splashing sounds coming from the estate's long-since empty pool over the years.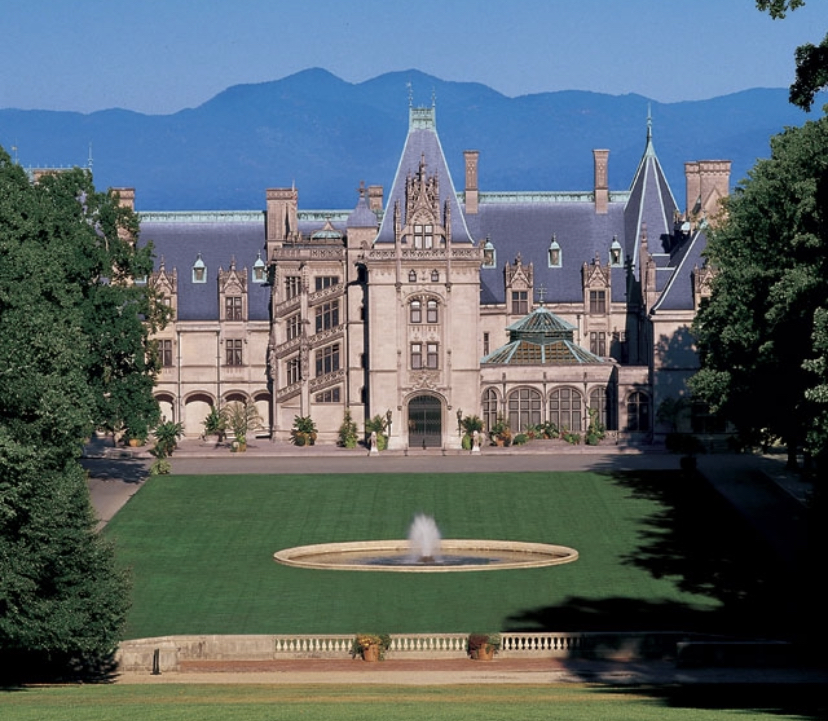 I have visited the Biltmore House several times in my life and have never noticed any ghosts, but in all fairness, I wasn't aware of the legends surrounding the house and wasn't open to possible paranormal activity.
Samantha Perrry