Bullhole– Bullhole is a riverpark at Cooleemee Falls that is 20 minutes from Catawba's campus. At Bullhole you can find a short trail that leads you to a waterfall and natural beach area. Bullhole is perfect for a day trip with a group of friends or family. You can explore, have a picnic in the natural beach area, or you can float on tubes in the river. Bullhole is free for visitors to access and is not in a populated area.
The Pedal Factory– The Pedal Factory is a non-profit bike center in Salisbury whose mission is to make bicycles accessible for all. The Pedal Factory often offers volunteer opportunities with Catawba to refurbish bicycles, monitor group rides and unload equipment. In addition, the Pedal Factory has a "Free Earn-A-Bike" program. This program is dedicated to individuals earning a free bike by learning and doing volunteer work in the shop.
Water's Edge Dock and Grill– Water's Edge is a restaurant and bar on High Rock Lake. This restaurant is about 15 minutes from campus and offers great food and drinks. On the weekend this restaurant offers a self-serve Bloody Mary bar (for those over 21). Also, this restaurant offers live music and is a great hangout for post-lake activities.
Lazy Five Ranch– The Lazy Five Ranch is 20 minutes away from campus. This zoo offers a hands-on experience as you get to drive through the zoo in your car while feeding the animals. This zoo has over 750 animals total gathered from 6 different continents. You can find animals such as cattle, giraffes, deer, sheep, goats, and horses. The Lazy Five Ranch is affordable as it is $15 per person and $3 for animal fee. If you go to this hidden gem, just make sure you watch out for the animals in your car!
Bell Tower Green– This park recently just opened in the middle of Downtown Salisbury. The park is about 5 minutes from Catawba's campus and has a waterfall with benches to relax. The park sometimes hosts festivals such as the food truck festival. Also, this park is close to many downtown shops and restaurants.
Piedmont Skydiving– Piedmont Skydiving is perfect for thrill seekers and for first time skydivers. Piedmont Skydiving is 10 minutes from Catawba's campus and is the perfect place to book your next adventure. They offer photos and videos of you during your dive, as well as make sure you are well prepared for your jump. This adventure is not cheap, so make sure this is something you are well prepared to do!
Webb Road Flea Market– This flea market is about 10 minutes from Catawba's campus and offers goods at discounted price. Webb Road Flea Market is open on the weekends from 8 a.m. to 5 p.m. Here you can find indoor and outdoor vendors that sell goods such as clothing, toys, home essentials, shoes, etc. This flea market also has an area where you can sit down and buy food while you take a break from shopping.
Stitchin' Post Gifts– This shop is in the middle of downtown and is about 5 minutes from Catawba's campus. Here you can find affordable gifts for friends and loved ones. Stitchin' Post has trendy gifts and an inventory that appeals to the female eye.
Salisbury's Farmers Market– The Salisbury's Farmers market is open every Saturday from 8:00 a.m. to 12:00 p.m. and this market offers local producers a chance to sell their produce. You can find a wide variety of products at the farmers market such as fruits, vegetables, jam, baked goods, flowers and crafts. These products are offered at an affordable price, and it shows how great it is to shop local!
Cauble Creek Vineyard-Cauble Creek Vineyard is 15 minutes away from Catawba's campus and offers wine tasting from a variety of selections. This is a place for individuals who are 21 and older and allows you to gain knowledge about wine that is processed from North Carolina's grapes. This vineyard offers different events such as wine and painting, yoga in the vineyard, and opportunities to pick your own grapes.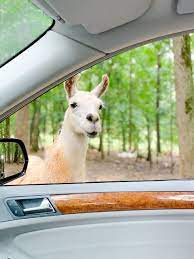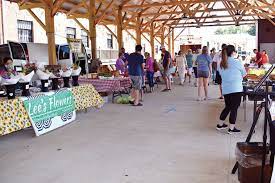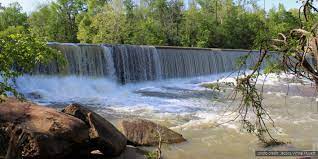 Mercedes Wampler