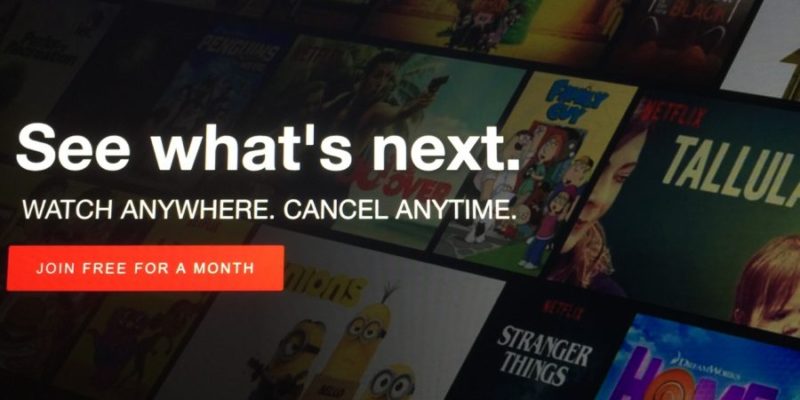 Once upon a time, college students were forced to live without Netflix, Hulu, Amazon Prime, Roku, and every other streaming service available across the internet. It was a time where college students didn't have the option of staying inside for a marathon-bingeing session of "Grey's Anatomy" or "American Horror Story." Luckily for us, these options exist and many of us have spent at least one dark night or rainy day with junk food by the glow of a computer screen.
There are many shows made for any kind of college student, regardless of major, style, or age. So here are a mere 5 shows I recommend:
1. "Nurse Jackie"- Netflix
While most medical shows focus on interns and "McDreamy" doctors, "Nurse Jackie" focuses on the nurses. The protagonist isn't exactly a protagonist–she works as a nurse while fighting an addiction to a variety of pills and lying to pretty much everyone in her life for most of the series. This show is perfect for nursing students who think that nursing doesn't get enough credit in the bigger medical dramas and comedies.
2. "Crazy Ex-Girlfriend"- Netflix
This unfortunately-titled show is a surprising gem of a musical comedy. It focuses on the lawyer protagonist's move to California from New York to follow (and definitely not stalk) a childhood boyfriend. Once there, she befriends a cast of characters that includes a grumpy bartender portrayed by Broadway and Frozen star, Santino Fontana. Not specifically a show about performing, it features relatable songs and well-choreographed dance numbers perfect for the musical theater crowd.
3. "Hart of Dixie"- Netflix
Also partially a medical show, "Hart of Dixie" centers on a New York doctor moving to a small town in the south. The town is full of eccentric and very southern characters, making this show perfect for any northern transplants adjusting to life below the Mason-Dixon line.
4. "Community"- Hulu
Notorious for being one of the shows following the trend of being cancelled and then saved by internet petitions, "Community" is an absurdist comedy that stays grounded enough to be relatable. The show features turns by comedy legend Chevy Chase and newer comedy and rap star Donald Glover. "Community" also marked an early work of the Russo Brothers, who go on to direct Captain America: Winter Soldier, Captain America: Civil War, and the upcoming Avengers: Infinity Wars.
5. "Party Down"- Hulu
"Party Down" is a gone-too-soon cult comedy from the minds of Veronica Mars, featuring plenty of cameos from that cast. Fans of the more oft-seen "Parks and Recreation" will recognize both Ben Wyatt and Tammy 2 in the lead cast, as well as more well-known film stars Jane Lynch, of "Glee," and Lizzy Caplan, of "The Interview." The show follows a catering company of aspiring actors and the crazy parties they get paid to serve, making the show relatable for anyone who's worked in the food-service industry.
Honorable Mention: "Undeclared"
Unfortunately not available to stream for free on Netflix anymore, this wonderful little show is still available for purchase on Amazon. This show featuring Seth Rogen is produced by Judd Apatow, and introduced the world to "Sons of Anarchy" star Charlie Hunnam, and frequent Rogen collaborator Jay Baruchel. The sitcom documented the struggles of adapting to college life and the feeling of being undeclared in both class and life.
catawbapioneerstaff