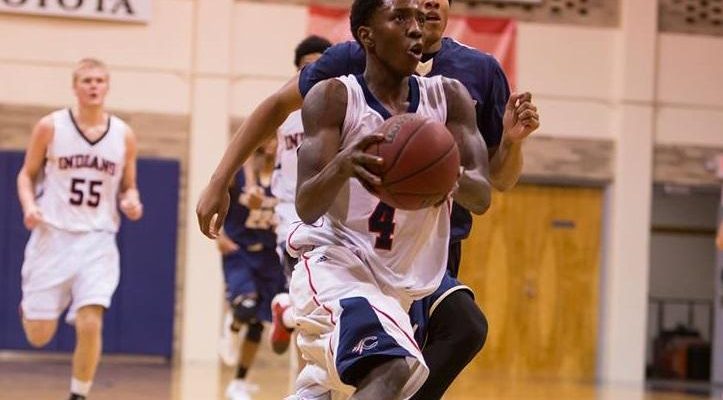 It is always said that it is not how you start, but how you finish.  While that is still very true, having a explosive start out of the gates does not hurt either.  Led by sophomore forward KiJuan "KJ" Arrington's 21 points, the Catawba men's basketball team was able to defeat a solid Wingate squad, 90-77.
While a 13-point victory is nothing to scoff at, it does not do Catawba justice.  The game was a blowout from the first jump ball, as the Indians came storming out, never trailing for a single point in the game.  Arrington and sophomore point guard, Elon Edwards, capped an electric opening four minutes with a fast-break alley-oop dunk from Edwards to Arrington that resembled the Miami Heat's LeBron James and Dwayne Wade.  Yes, it was that good.
The next 16 minutes of first half  play were not too shabby either.  Catawba did not allow the Bulldogs to get into any sort of comfort zone on either offense or defense. They kept pressure on Wingate, forcing bad shots or passes that resulted in blocks or turnovers.  By the time the first half had ended and Catawba was up 52-37, Arrington had 17 points, Edwards had five assists to go along with his five points, and junior center Tyrece Little was anchoring the defense with three blocks.
From there, the visiting Bulldogs could never mount any sort of comeback that seriously threatened the Indians in the second half.  Edwards finished with 13 points and seven assists, while Little ended with 12 points and those three blocks.  Sophomore forward Julian Sampah also contributed off the bench with 10 points and a game-high nine rebounds, just missing out on a double-double.  Despite outshooting Catawba 48% to 43%, turnovers were ultimately Wingate's undoing, as they committed 16 compared to the Indians' 10.
Catawba will travel to Lenior-Rhyne for a one-game road trip before returning home to take on Carson-Newman on February 1.
catawbapioneerstaff