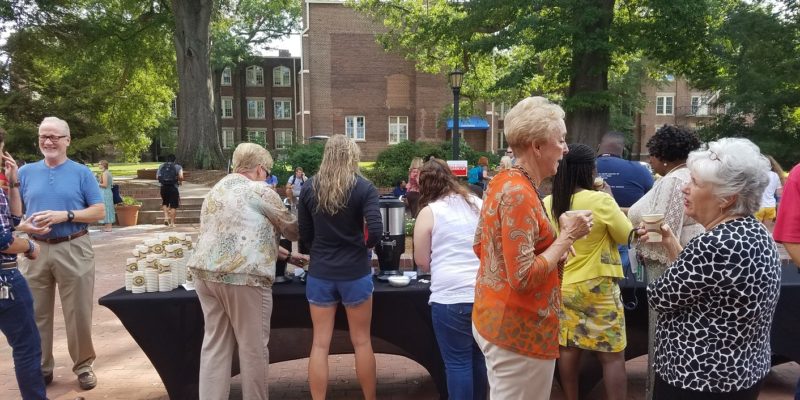 [nggallery id=273 template=carousel]
The first ever Catawba Coffee was held on Thursday, September 15th at the Stanback Plaza in front of the Canon Student Center.  People from all across the campus came to the free event to socialize and enjoy some refreshments.  For those that do not drink coffee, there was plenty of lemonade to go around and Krispy Kreme Donuts were provided as a tasty snack.  
Many are hopeful that this event will become a tradition at Catawba and there are already plans for next month's event.  The Lilly Center for Vocation and Values graciously sponsored this month's event while Catawba's Board of Trustees will be sponsoring next month's.
Catawba College's President Brien Lewis came to the event to enjoy the weather and see the community of people that the event brought together.  He was also able to learn about the Pocket Points app from Dr. Pamela Thompson.
Pocket Points is an app available on both the Apple App Store and the Google Play Store Androids.  It allows students to earn points for not using their phone while they are in class.  These points are redeemable for various items at several locations and include both local stuff, such as restaurants, and online retailers.
Kiersten Nichols