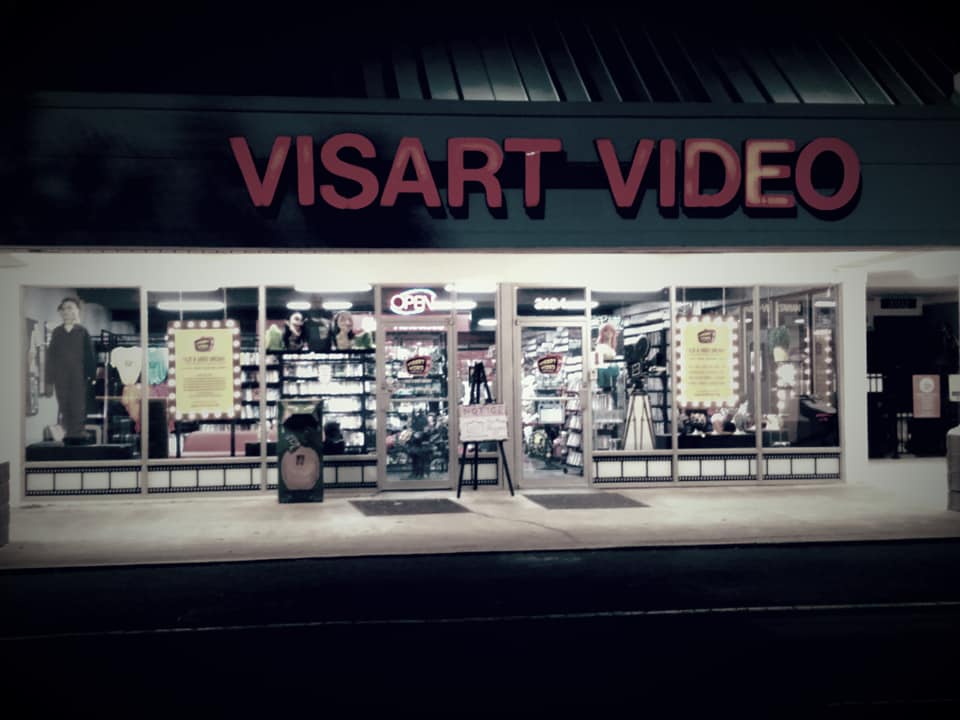 Since nostalgia is super trendy right now, in addition to the fact that Charlotte, NC is the largest city in proximity to the college, and it's always good to support small businesses, I thought it would be cool to refute the common misconception that "there's nothing fun to do in Charlotte," and highlight several small businesses in and around Charlotte where you can indulge your nostalgia.
Rent a Movie from Visart Video – Memes lamenting the loss of Blockbuster are ubiquitous among internet nostalgia bait, and with the recent closure of the last U.S. video rental chain earlier this year, Family Video, Visart Video fills a much missed niche. But beyond simple appeals to nostalgia, Visart delivers genuine quality. Visart carries over 30,000 titles to rent, as well as racks of used movies on sale, in addition to memorabilia, candy and apparel. VisArt is a local 501(c)(3) non-profit that also hosts movie screenings and Saturday morning cartoon viewings, in addition to other culturally enriching activities! If you ask me, they have much better variety than any streaming service, and you can't beat the experience of browsing a physical store! Plus, you don't have to worry about films getting permanently removed from the store all the time the way movies seem to constantly bounce between different streaming platforms.
Party like it's 1999 at The Roxbury Nightclub – While there are a few places I like to dance in Charlotte, The Roxbury is without a doubt my favorite. An 80s/90s themed dance club with two levels for dancing, an arcade room, and a patio outdoors to cool off — that features a glamorous view of the Charlotte skyline — they're the perfect place to spend a Friday or Saturday night. The atmosphere is absolutely intoxicating with disco balls, strobe lights, laser lights, smoke machines, totally hip music videos projected on the walls as a homage to the MTV generation, and tons of funky decorations reflecting the era!
Game on at The Basement Arcade – Besides having all the classic cabinet style arcade machines, I swear they have pinball machines themed for every iconic emblem of pop culture in the American zeitgeist I can think of! And you just have to pay $10 per adult and $5 per anyone under 21 to have free rein to play as much as you want, with Wednesdays and Thursdays being only $5 for everyone! They also host pinball tournaments open to anyone!
Relive the Days of Disco at Kate's Skates – I'm not going to lie, I have no coordination whatsoever and fall on my butt whenever I try to roller skate without holding onto something. So why would I go rollerskating? Well, Kate's Skates offers something called "skate mates," basically walkers you can rent with wheels attached, that make roller skating easy for anyone. You might worry about looking dorky except that: 1. You're having too much fun feeling the breeze in your hair to care what you look like, and 2. If you come during regular hours, the majority of people are using them too. If you're a more experienced skater or just don't want to be around children, come during their adult's only hours, regularly updated on their website here.
With these totally rad and groovy Charlotte/ Charlotte adjacent businesses, you don't need a time machine to travel back to the 2000s, 90s, 80s and 70s!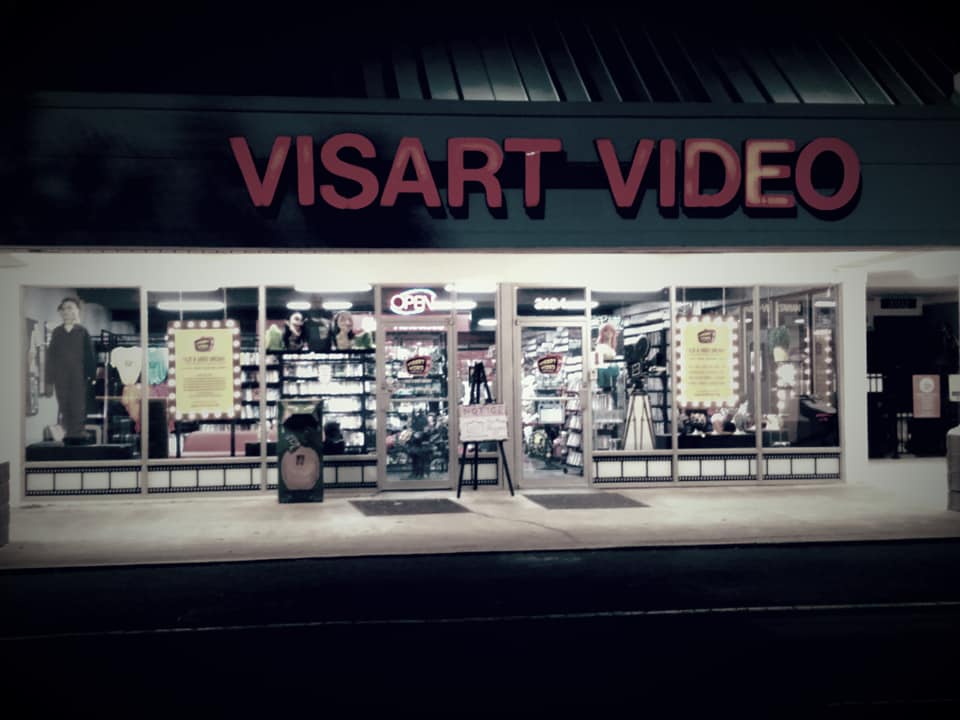 Honorable Mentions:
• The Midnight Diner – A super cute, classic, and yummy 1950s style diner, complete with a checkerboard floor and jukebox!
• The Milestone Club – A punk rock/alternative nightclub that's been in business since 1969. While it's not explicitly retro, you definitely get throwback vibes when you visit, due to its rich history that's documented with the numerous old promotional materials coating the walls.
• Coyote Joe's – Coyote Joe's is similar to The Milestone in that it's a nightclub with a rich history targeted towards a specific genre of music. Likewise, it is not explicitly retro either, but the environment is reminiscent of times gone by. However, instead of being punk rock/ alternative, Coyote Joe's hosts country headliners — although the house band does also play a lot of rock. The place is adorned with tons of rustic decorations like antlers, and they even have a mechanical bull!
• Abari Game Bar – Abari Game Bar was a great arcade that closed during the height of the COVID pandemic in 2020, but according to its owner Zach Pulliam, as stated in The Charlotte Observer, it's reopening under a new name and location, Super Abari in Belmont, NC, hopefully sometime during the first quarter of 2022.
Jessica Brown
Jessica Brown is the Editor-in-Chief of both The Pioneer Newspaper and The Arrowhead Literary Arts Magazine for Catawba College. She is a senior graduating in May 2022. She will receive a Bachelor of Arts in Integrated Marketing and Communications with a minor in English.