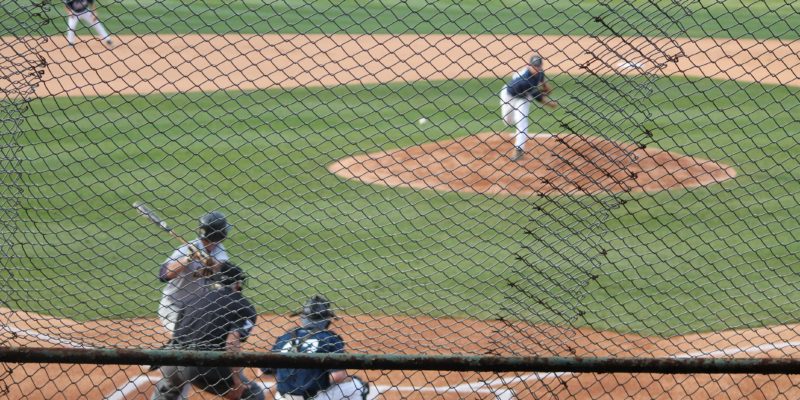 The Catawba Indians baseball team beat Coker last Friday night, 9-1. The Indians would recover and get off to a good start with their pitching and hitting after a home run by Coker in the top of the 1st would give them an early 1-0 lead. The Indians would come right back in the bottom of the 1st and score a run after a lead-off triple by junior Blake Houston and a sacrifice fly by senior Paul Kronenfeld would tie the game at 1-1. Catawba would take the lead in the bottom of the 2nd after a towering home run by T.J. Wharton would give Catawba a 2-1 lead.
After Catawba got the 2-1 lead, in the bottom of the third, Catawba would get a pair of home runs from Paul Kronenfeld and Ethan Satterfield and they gave the Indians a 5-1 advantage.  Catawba would get some strong pitching from junior Craig Brooks as he would only allow one run over his seven innings he pitched while striking out a career high 12 batters. Catawba would continue to keep scoring after a pair of walks to the Indians and a double by Dylan Richardson would make it 7-1, Catawba.
Catawba would continue their strong play at the plate in the bottom of the 7th after Keaton Hawks was hit by the pitch and got on base. Ethan Satterfield would continue his strong day at the plate when he hit a triple to score Hawks to make it 8-1 Catawba. The Indians would score again in the 7th when an RBI groundout by Julio Zubillaga would score Satterfield and make the score 9-1 Indians. The Indians pitching would continue by following Craig Brooks' strong outing as Shaefer Shepard and Matt Farmakis combined for a scoreless 8th and 9th innings on the mound.
The Indians would sweep the weekend series with Coker by defeating Coker 12-8 and 7-3 on Saturday. The wins this weekend runs the Indians winning streak to nine straight wins. The Indians next play on Friday night on the road to start a 3 game weekend series against Wingate at 6 P.M. The Indians overall record is now 18-11 and their conference record is now 12-5 after this weekend's sweep of Coker.
catawbapioneerstaff