Dylan Cienfuegos
Men's Lacrosse –
With the spring season starting at Catawba College there are many new faces to campus. With the retirement of longtime coach and program starter Coach Peter Bourque the men's lacrosse program was looking for a fresh start with a hire of a new head coach. Athletic Director Michelle Carddigan started the interview process and kept the lacrosse team in the loop regarding the candidates and even brought some of the player in for a QnA. On July 31st Coach Murphy accepted the offer to become the second head coach in program history.
Coach Murphy is an alumnus who attended Catawba from 1994-1998 and was the assistant coach here at Catawba from three seasons. In 2012 Coach Murphy led the program to its first ever ranking in programs history while finishing the season going 14-3 and ending the season ranked eighth in the country.
After his time coaching here at Catawba, Coach Murphy went to Mount Olive where he would be for the next ten season where he would produce numerous all Americans and was named coach of the year in 2013 and 2018. After starting the program at Mount Olive, he would return to Catawba college in 2023 with a very familiar assistant coach.
The hiring of an assistant coach took a bit of time but eventually the hiring of Will Urban would happen. Coach Will Urban is a Mount olive alumnus who was coached by Coach Mike Murphy and in 2018 was the goalie of the year. Coach Will Urban was at Mount Olive from 2015-2018 where he was a two time all American.
After Mount Olive Coach Will Urban Coached at Walsh in Ohio then proceeded to join the coaching staff at Belmont Abbey. At Belmont Abbey Coach Will Urban was there when they were nationally ranked and were the winners of Conference Carolina for back to back years. Coach Will Urban was only at Belmont Abbey for three seasons before he headed to Catawba College.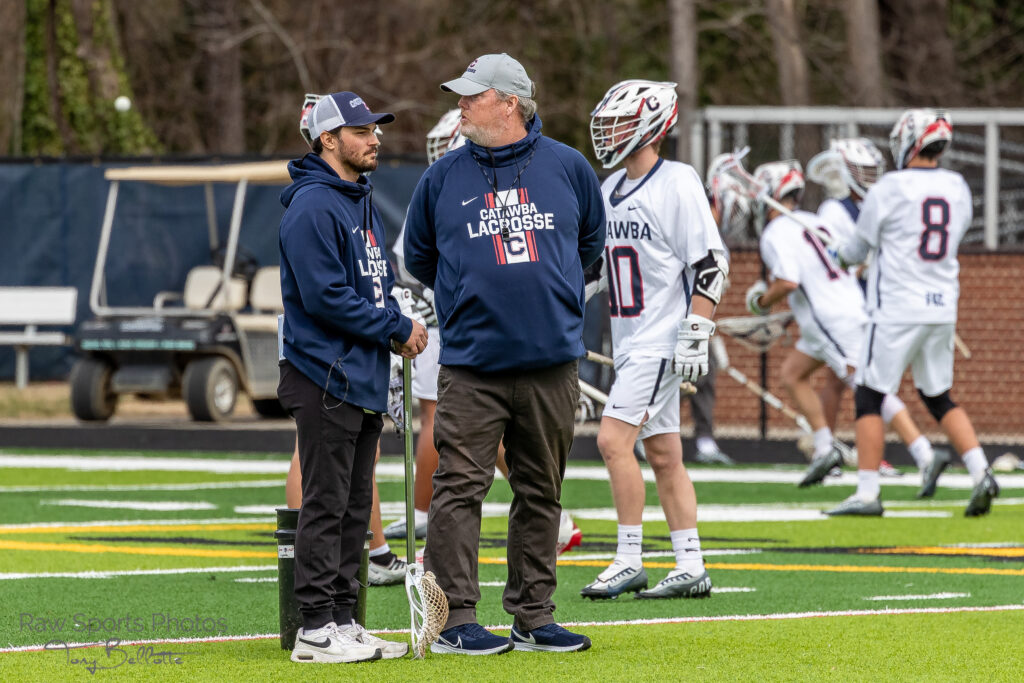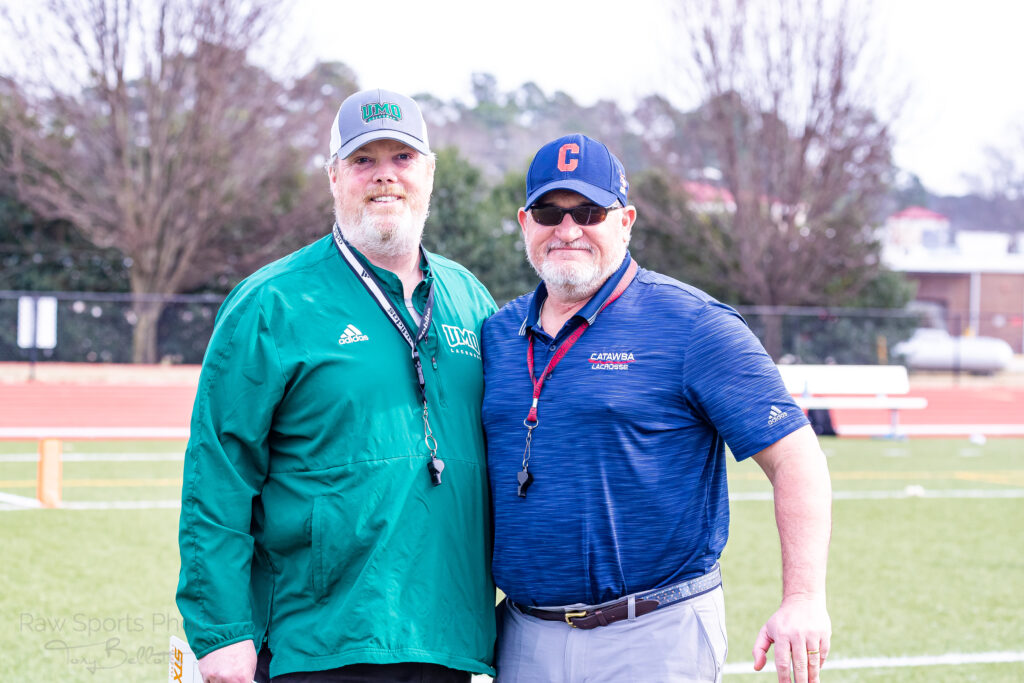 Interview – Hunter Mesty Freshmen lacrosse player
1 – going well, the speed of the game is the biggest difference. There are a lot better athletes and people can pass and catch efficiently and shoot hard. Especially as a goalie the ball is coming at you a lot quicker, there is also a lot more schematics in college lacrosse game planning wise.
2 – Confused at first, due to not knowing what to expect but just like everyone we all had to adapt to a new style of coaching.
3 – Very much trending positive. Both had very successful coaching and player careers and that should translate to our program. Both are very accomplished coaches.
4 – Pretty good, all the alumni were very supportive and were very willing to give advice about our futures and the work life. It's like a family.
5 – our freshmen and sophomore classes are extremely solid and with the recruits that Coach murphy has brought in so far it looks like we are trending upwards.
Coach Urban interview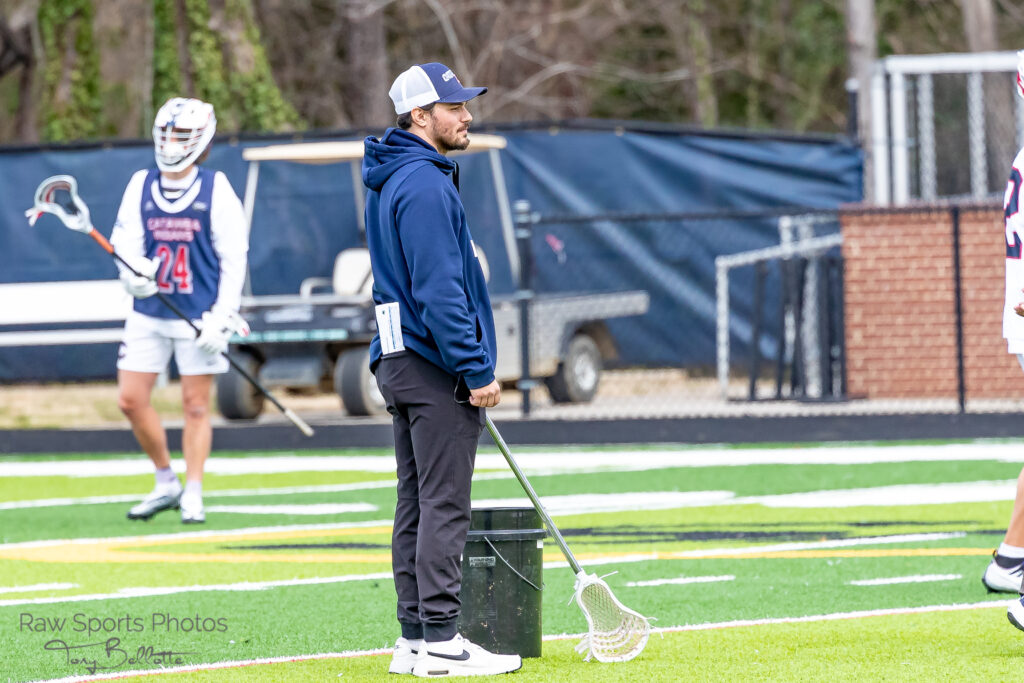 1 –What made you take the job here at Catawba College? Coach murphy was a big driving factor for me played for him at mount olive and being a part of what he did there. I got there year two of the program and then by year three we had made the NCAA tournament. Seeing that he did it that quickly over there is exciting to be a part of it and being able to do it here. Exciting to take a team and take them back to the top especially with coach Murphy who has done it before and him caring so much about this program, made it a lot easier to say yes.
2 – how surprised were you at all the support from the alumni on alumni weekend?
Honestly was amazing, blow away. I couldn't believe it; you know going through the alumni weekend at mount olive we had nowhere near the numbers. The level of care that Coach murphy has every single alumnus that you talk to cares so much and there is meaning behind the Family forever. These guys care about each other and care about the current team and make sure that they are going to be successful. And it only makes it easier having that much support from alumni, parent, families, and the team.
3 – How major is the family aspect to this program?
I think it's everything, the family aspect and culture is a driving factor and when you have that it's hard to beat a team that has all that. When they play for each other it's hard to make them go away but the togetherness can make up for the lack of skill or iq or whatever it may be. If you are willing to pay for each other than its hard to beat.
4 – how was the transition from playing under coach murphy to now coaching alongside him?
Easy, makes it a lot easier. I already know his style and coming in made it even easier.
5 – are you looking forward to playing your almemar followed by your former program in the first two weeks of the season?
Looking forward to it. Playing for coach price who is now the coach and knowing what he is about and still having that very good relationship while also having a sibling at mount olive it is super exciting.
6 – How do you feel about the rebranding of the athletics here and the lacrosse program?
It's exciting, the new athletic director is moving things in the right direction. So, it is exciting to see change in a positive direction and it shows that the school itself cares about what we are doing and that their support is there. It is nice seeing it compared to other places where the alumni and the school are in such support of athletics and lacrosse.
Dylan Cienfuegos