The Catawba Swim Team has been a part of the Bluegrass Mountain Conference for nearly a decade. So, when Catawba head coach, Michael Sever, made the decision alongside Athletic Director, Larry Leckonby, to switch conferences, it came as an enormous and unexpected shock.
Many of the swimmers, alongside the parents, were extremely confused. The question of "how do you just switch conferences?" arose. According to Coach Michael Sever, "Bluegrass Conference is an independent conference that all the teams in the SAC Conference made together because the SAC Conference didn't include swimming. Its coach run and a great conference. Since it's an independent conference, we are free to leave that conference and go elsewhere."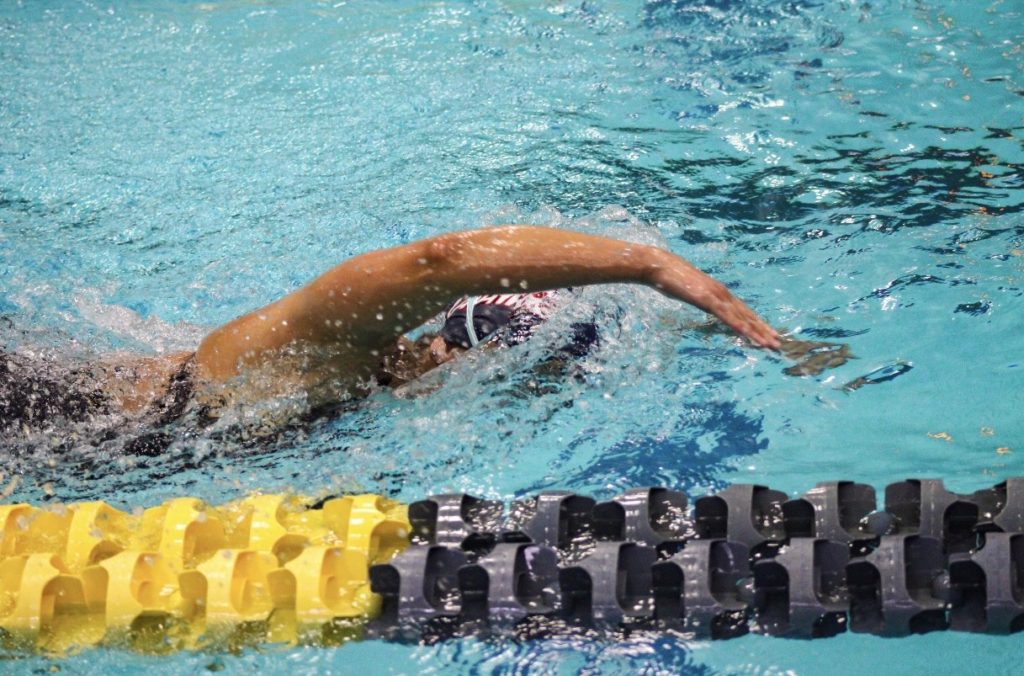 The ECAC swim meet is a large invitational hosted by various teams each year, so the location changes. This year, the Naval Academy hosted it at their campus in Annapolis, Maryland. Teams included in this meet, along with Catawba, were: Navy, Bucknell, Marist, Yale, Columbia, Maine, Connecticut.
When Michael Sever was asked, "Why did you decide to pull your team from Bluegrass and change it to such a competitive meet with NCAA division 1 swimmers?" His response was quick and short, "Because we will be able to be competitive alongside them, and my swimmers deserve tough competition and the experience." The meet started on February 28 and went until March 1.
The team saw great success in Annapolis. Many personal best times, seasonal best times, and podium finishes. To name a few, the Catawba Men's 200 freestyle relay, tied for eighth in prelims. This meant they had to have a swim-off with Virginia Military Institute's relay team. Catawba pulled out an amazing win, out-touching VMI by less than a second.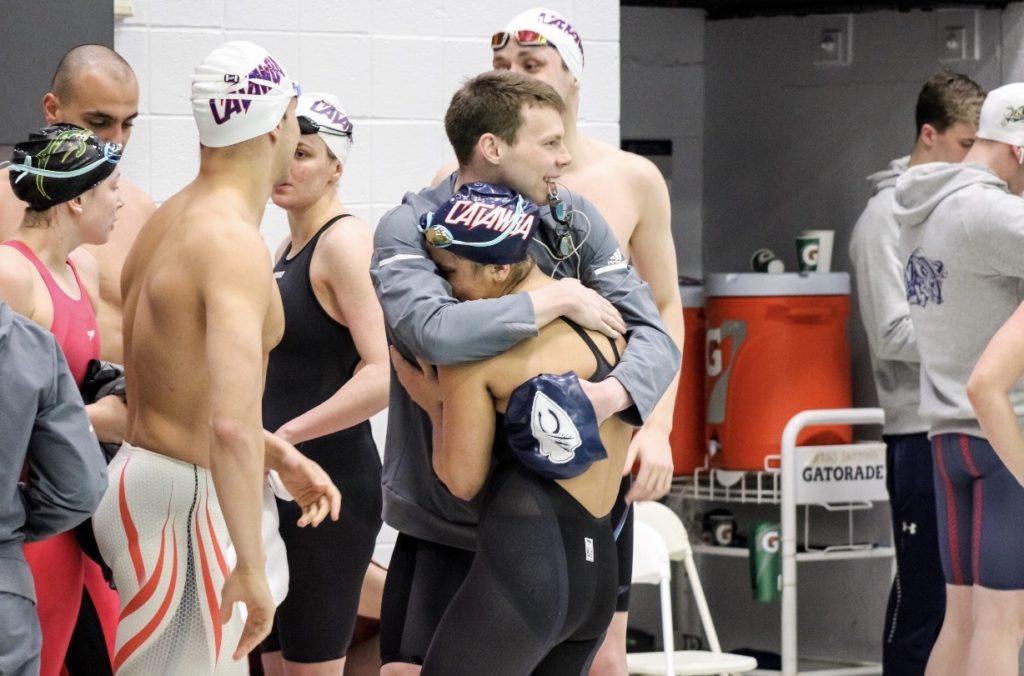 The Indians went on to place sixth, overall, at the finals with a time of 1:24.55. The Catawba Women's 200 freestyle relay also stepped up to the plate. They swam into seventh, overall in finals, competing with the top teams of the meet such as Navy, Penn, Columbia and Bucknell. This women's relay final was a nail-biting event. Less than three seconds separated first place to eighth place. Catawba out-touched Marist by less then .40 of a second.
The overall results showed Catawba could most definitely compete with major Division 1 schools. With a total roster of 11 women competing and a mere seven men, Catawba showed how much talent they have. They may be small, but they are mighty. The women finished eleventh place out of 26 teams, with 541 points. Losing to the first place team, Navy, by only 78 points, which over the span of a three-day meet, is a close margin. The men finished tenth overall, out of 26 teams. They were 69 points behind the winning Naval Academy team.
Coach Michael Sever stated, "I am proud of this team, and they did exactly what I thought they would do. Swim their hearts out, and swim fast." It was a great season for the Indians, and they will most likely return to the ECAC Championship next year.
Emily Najar