The most exciting year of any athlete's college career is meant to be their last. All eyes are on you as you look to beat your personal bests, just one more time. It's a time of reflection as you soak up every moment playing the sport you love, with the people you love. Thursday, March 12, 2020, was my final day as a Catawba College athlete. And I didn't even know it.
The past few weeks have been incredibly overwhelming for everybody. Without a word of warning, the COVID-19 crisis has stormed into our lives turning them upside down. For me, this new lifestyle change has been quite an adjustment. In a short space of time I have gone from living freely as a college athlete, to being an online student cooped up in isolation.
When the news came through from the South Atlantic Conference Board, I was standing outside with a group of tennis and lacrosse seniors. We were preparing ourselves for the worst news but were holding onto that little glimmer of hope that we could continue our season. The email was sent that read "The South Atlantic Conference and its member institutions have made the decision to cancel all spring athletics competition and practice for the remainder of the year." I read it over and over again. Just to make sure what everyone around me was saying, was in fact true.
Since trying to process how suddenly all of our plans have changed, I have spoken to lots of other seniors in the same position. Senior baseball player, Hunter Shepherd, summed it up by saying he was most disappointed with the unknown. "We were having such a good start to our year," he said, "and getting it taken away kind of leaves us without closure because we don't know how far we could have gone." Others have said that your senior year in college is something you work towards your entire athletic life. It is a season to celebrate. Not just your college career, but all the hard work you did to get there.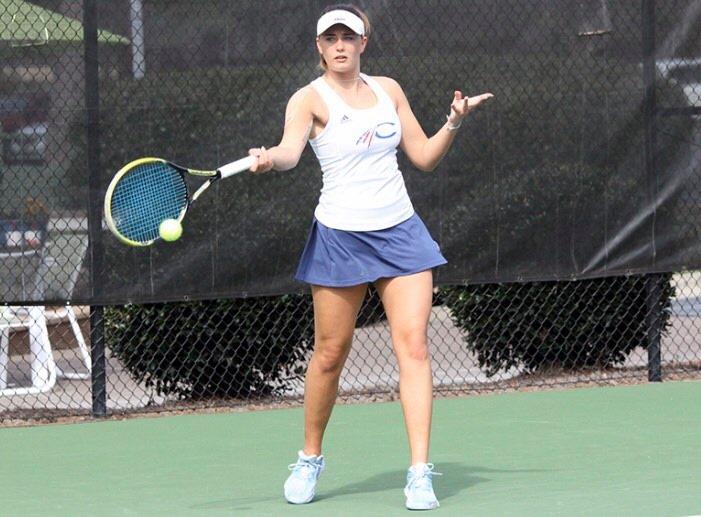 It has been a tough pill to swallow as finishing the season early means we don't get all the senior celebrations. For me, that's not what stings the most. My disappointment is that I can't soak it all up one last time. It's the people and the love of the game that will be missed the most. It's the indescribable feeling of wearing the blue and white 'C' with pride. That addicting adrenalin rush after a win. The celebrating and commiserating with your teammates after a game. It's taking on those mouth-watering challenges and coming out on top. These are the moments you live for as a college athlete, and the ones you too often take for granted.
As gut-wrenching as it is to finish so soon, it's what we need to do to beat this pandemic. Everyone has had to sacrifice something in this fight, and if this is ours so be it. We are now three weeks forward and have had time to reflect on all that has changed. Rather than sulking in the disappointment of missing out on my final season, I have thought about the incredible three years I've had leading up to it. I look back at the wins and even the losses. I think about our pre-match song "Old Town Roads" we used to hype ourselves up to. I think about our rival matches with Lenoir-Rhyne and most importantly I think about the life-long friendships I have made. I have learnt so much from my time as a college athlete and even more over the past few weeks. I take great pride in being a college tennis player and I will forever be grateful for my time as a Catawba Indian. It may not be the ending we had always thought of, but it's the "Class of 2020s" ending, and that's special in its own kind of way.
Olivia Wooldridge