The prospect of venturing out into the "real world" is a daunting one for many seniors. Planning the next step of your life is one that comes with great nervousness, curiosity, and excitement. Catawba College's number one men's tennis player, Ryen Reid, is filled with all those things, as he has his sights set high for post-graduation and beyond.
Born and raised in Hickory, North Carolina, Reid is going to be a college graduate come May 2020. He started his time at Catawba College in August of 2016 and a short four years later, he is preparing to move onto graduate school. He has been accepted and is looking to go to American University's School of International Service to work towards his masters in International Security. Ultimately he wants to work in public services, ideally through organizations like the State Department or the NSA.
It hasn't been an easy task to get accepted into such a prestigious school like American University. It has come with its ups and downs, a lot of hard-work, and incredible amounts of determination. He noted that the biggest struggle throughout his college career was the very beginning. Like many young freshmen, Reid explained the transition from high school to college was a tough one. When arriving at Catawba, he was only seventeen making him one of the youngest people on campus, something he said he was very aware of. Once he was acclimated and found his feet, Reid said "everything was smooth sailing and I wouldn't change any of it."
Throughout his four years at Catawba, Reid wasn't just achieving in the classroom, he has also excelled on the tennis court. The opportunity to play the sport he loved at the collegiate level was what brought him to Catawba, so understandably, tennis has been a significant part of his college experience.
Starting off his college tennis career as the number three seed on the team and now finishing it at number one, Reid has done nothing but impress and work his way up the ranks. Clocking up a 9-1 record in conference play his junior year and earning a national doubles ranking with graduated partner, Luca Picci, are just some highlights of his time on the court. He has already started his 2020 season off strong at the number one spot with a 6-2 record to date. Going into his last season he said its bittersweet and he really just wants to make the most of it. He explained, "tennis has been a big part of my life ever since I was around seven, so it's going to be weird when it's all said and done. I'm just soaking up the team environment and looking forward to the damage we can do in conference play."
When asked to reflect on his time at Catawba, he says there are many opportunities and relationships that he is grateful for, "when I think of Catawba, I tend to think of one big family, everyone knows everyone and you get to know a lot of people on a personal level." He explained that one of the unexpected perks of coming to Catawba are the friendships that you make from all over the world, something that you don't expect when coming to the small town of Salisbury, North Carolina.
There are exciting times ahead for Reid as he looks to start his next endeavour beyond Catawba. He has really made an impact and is looked up to by many here at Catawba, both in the classroom and on the tennis court. His fighting and hard-working spirit is contagious and is one that will help him succeed in his career goals. He is one to look out for, and one that the whole Catawba community is very proud of.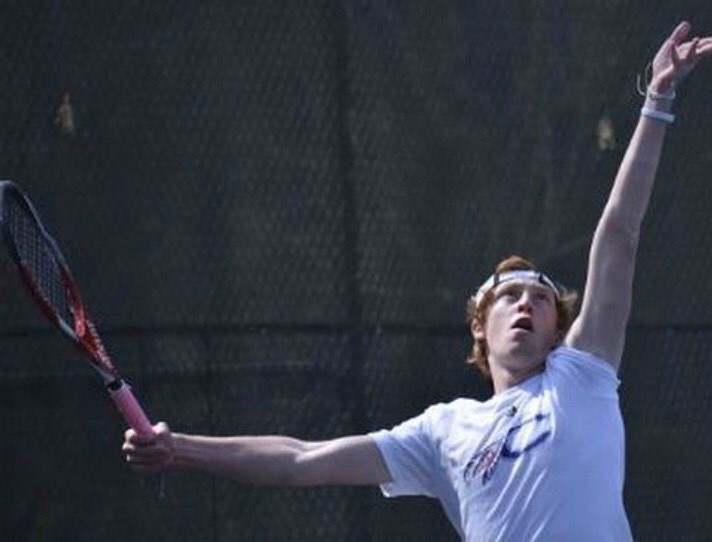 Olivia Wooldridge