Turning on the news these days is scary. Whether it's covering the latest Coronavirus infection rate, the death toll or introducing some new restrictions, it's something that we are all nervous to listen to. The COVID-19 crisis has come and taken the world by storm. Whether we like it or not, our world has changed. Not just for us, but for every single person around the world.  Globally, people are struggling to come to terms with what their new normal has become.
Flattening the curve. These are the words that we so often hear at the moment. It's the short-term goal that we are so desperate to reach. As this is a global pandemic, different states and even countries are looking to "flatten the curve" in the safest and most comfortable way for its citizens. The problem is, there is still so much to learn about this virus. Even the most basic level of knowledge like, what the symptoms are or how to decrease the level of infection, are still in question. For the most part, countries around the world have come to a general conclusion that the best way to tackle this virus is through social isolation and staying home. Within the last month many countries have placed restrictions and gradually tightened them as time has progressed. Governments are being forced to make quick decisions as many are seeing the threatening effect COVID-19 has on its communities.
A lot of countries have now gone into complete "lockdown" or issued a "stay-at-home" order. The meaning of these terms obviously differs from place-to-place, but the general understanding is that you are only allowed to leave your house for essential items such as, food and medicine. In England, some non-essential businesses are still open, whereas in Italy and France these all remain shut. Again, in England, you are permitted to one form of outdoor exercise a day that can only involve the members of your household. In France and Italy these "luxuries" are prohibited.
Italy was first in Europe to take these drastic "lockdown" measures at the beginning of March and still remains. France wasn't far behind and declared a "lockdown" on the 17 of March, shortly followed by England on the 24 of March, and New Zealand on the 25. While the United States haven't declared a national order by President Trump, there are only nine states that have chosen not to put something like this in place. There seems to be a trend. One country does one thing, and another follows.
Although we are in a time of unrest, for the first time, there is a real sense of "we are all in this together." The world is at war, but one where we aren't each other's enemies. We are facing a battle that we have never seen before, and in order to overcome it we have to unite. Her Royal Highness, Queen Elizabeth recently delivered a rare television speech address to the UK. She likened this outbreak to World War II as she said, "Today, once again, many will feel a painful sense of separation from their loved ones. But now, as then, we know deep down it is the right thing to do." And she is right. We have more hard times to endure, but we will overcome.  
All we can do as a society is stay home and do what is asked of us. Remember who we are doing this for. Not just ourselves, but for the rest of the world. It is a time to focus on the little things. Remind yourself to be kind and show your loved ones how much you truly love them. Don't take anything for granted because in a blink of an eye, everything could change. These are clichés we've heard before, but they speak to us more now than they ever have before.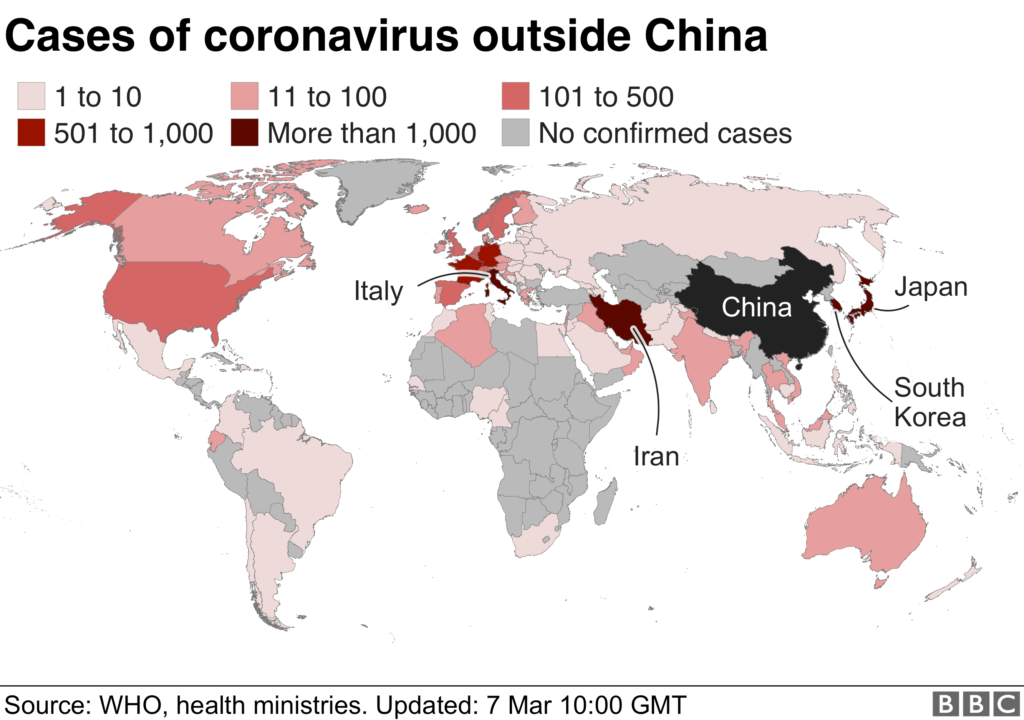 Olivia Wooldridge