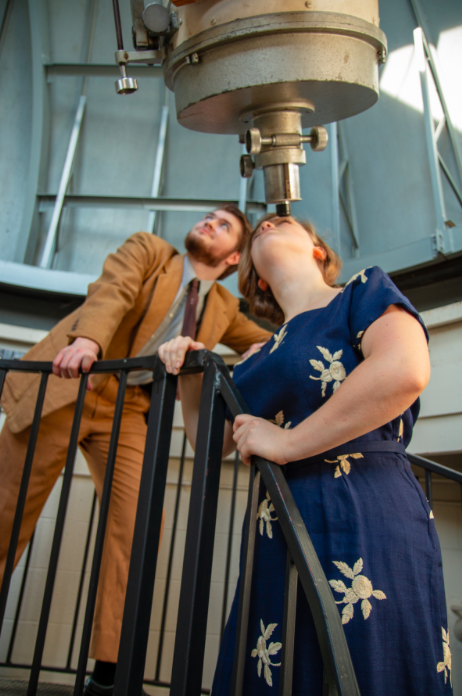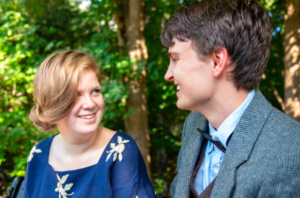 Sister of the Stars, an original play, written by Dr. Bradley Stephenson made its first debut on the Hedrick stage this past September. Directed by professor Christopher Zink, Stephenson's words finally came to life in a beautiful production. The life of Cecilia Payne, an aspiring astrophysicist, studies with the Harvard computers at the Boston Harvard observatory. With the struggles of social comparison, gender inequality, and love, Payne realizes the person she is and not only discovers herself, but variable stars as well.
Stephenson has been working on this play for several years. Tweaks and edits will always be precedent –– "I'll always feel like it has room to grow," said Stephenson when asked if there were any changes to be made. Last year, several students participated in a workshop with his piece and performed a reading of Sister of the Stars. This was the first-time Stephenson saw his words in action. It also inspired Zink to direct the production and make it come even more to life than it did then.
The production brought several frustrations to the audience whether it be about Cecelia's decision of her dissertation conclusion or choosing whether to be a wife or a scientist. Light humor was caught in the subtext of several lines, especially during Henrietta's lines of screaming "CANCER!" at the rest of her computers. Stephenson has a "special affinity for the Einstein and Hubble scene" when their admiring the stars and making a mess of conclusions.
The play revolves around the story of seven sisters or stars of the Pleiades. However, as the production goes on, one realizes that only six stars are mentioned. Who might you ask in the seventh sister? If you want to know the answer, don't ask Stephenson because he will just ask you "Who do you think?". Then you will ponder that question for days as well as all your life choices.
Keep a good lookout for new works by Stephenson. Unfortunately, a sequel for Sister of the Stars will not be written since Cecelia dies in the end, but he's got some new ideas. His next play will be set in a Krispy Kreme store and will be called "Hot and Now." Therefore, start pestering Stephenson about his new works to find out more information.
Jessica Pautz